Figure-sleeking plus size shapewear



Bodyshapers, magic knickers, shaping slips and thigh shapers!

Get a smoother silhouette the easy way with Simply Yours' great fitting plus size shapewear. Unlike the controlwear and corsetry of days gone by, modern shapewear is designed to be completely comfortable whilst still giving you that slimming effect so that you can look and feel fabulous in close fitting clothing or fit more easily into those jeans that are just a tad too tight.
Brilliant bodyshapers for a smoother silhouette
A bodyshaper gives you all over shaping and smoothing, perfect for wearing under figure-hugging dresses or for a trimmer waistline in tops and trousers. Most bodyshapers have bra cups and come in bra sizes so they support your bust as well as your bottom and middle. The Simply Yours shapewear collection has a fantastic range of plus size bodyshapers, including Gok Wan's gorgeous control bodies, strapless bodyshapers and long length bodyshapers.
Plus size magic knickers and thigh shapers
If your bottom or tummy is your problem area then try a pair of our plus size control pants. Whether you want light control or something firmer, we offer every style at Simply Yours. High waisted control briefs are ideal if you want to target your tummy (say goodbye to that muffin top) and they can even look great too believe it or not! Just take a look at Gok Wan's super slicker knickers and see for yourself! We even have styles designed to give you a more perky bottom, such as the Esbelt Bumbum briefs and the Ava loves Peachy Bum knickers. If your thighs are your problem area try a pair of our thigh shaper briefs.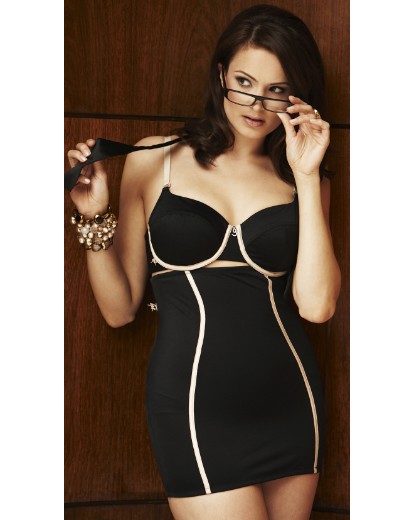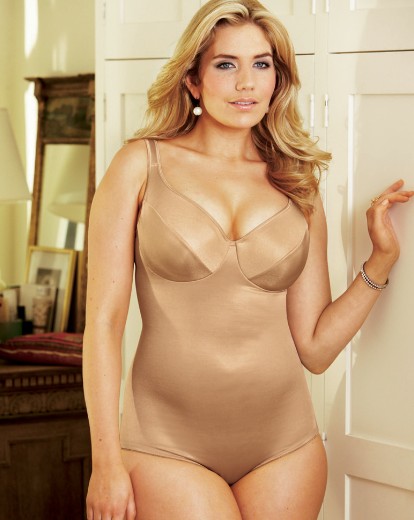 Slimming camisoles – the perfect layer
If it's your top half that you wish was more trim, a slimming camisole is just the thing for a reduced bust, back and mid section. Simply Yours offers plus size shaping camisoles up to size 34 plus slimming vests from shapewear experts like Esbelt. For women who hate having their bra straps on show, an underwired camisole is just the thing as there's no need to wear bra with it.
Sexy shaping slips for hourglass curves
Shaping slips (which used to be known as bra slips or corselets) have made a comeback and it's no surprise. Not only do they hold you in and support you giving incredible curves but they also look oh so sexy too with their retro burlesque style look. An underwired bra slip will support your bust and many also have suspender attachments. Alternatively there are non-wired shaping slips, which may go over or under the bust, and half slips allowing you to wear them with your favourite bra. The best known of these are the Spanx Hide and Sleek slips.